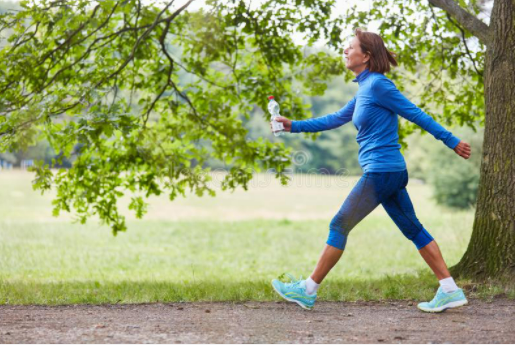 What is Walk Across Tennessee?
Walk Across Tennessee is an 8-week walking program for teams of eight people. For teams primarily with runners and/or bicyclists, team should be no more than 4 members. The teams will have a friendly competition to see who can log the most miles walking, jogging, biking, dancing or other types of physical activity. The goal is for each team to log the number of miles across Tennessee…500. Almost every team accomplishes this and many even log 1000 miles!
Team members do not have to walk together. Some may prefer to walk outside, while others walk on a treadmill. You may choose from a variety of activities by using physical activity equivalents. Those miles will be recorded on a Tennessee map posted in your county UT Extension office, on the UT Extension Facebook page, and other places around your community or organization, so everyone can see the teams' progress. The team who walks the farthest "across Tennessee" will win, but everyone who participates will take home a healthy habit… walking for fitness.
The program materials contain all the information and forms needed to implement Walk Across Tennessee! Additional materials are provided on various health topics called Health Breaks, which are brief classes with handouts. Topics addressed include: Alzheimer's disease, arthritis, cancer, diabetes, heart disease, osteoporosis, physical activity, preventive health care, stress and weight management. Also available are Health Breaks for Youth. Topics covered include: physical activity, safety, nutrition, tobacco use and sun safety.
Why walk?
Over sixty percent of adult Tennesseans are overweight or obese. The lack of physical activity is a major reason why children, teens, and adults are overweight.
Developing the walking habit is a simple and inexpensive way to move more.

Participants have reported these benefits:
Keeps you at a healthy weight
Improves your mood and your ability to cope with stress
Helps you sleep better
Strengthens your immune system to fight infections
Increases your flexibility to reduce falls
Makes you feel more energetic
Helps you lose weight if needed